Camping site, swimming pool and playground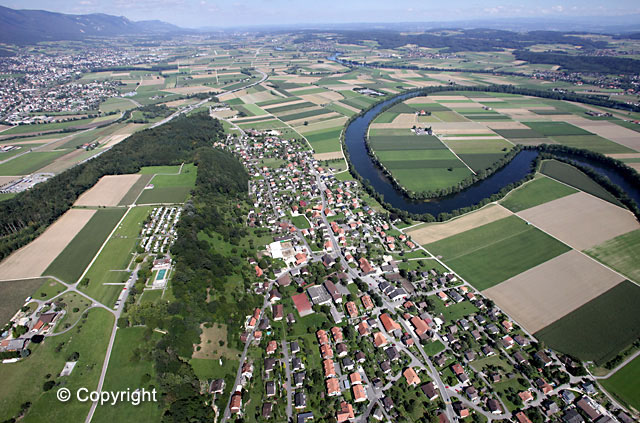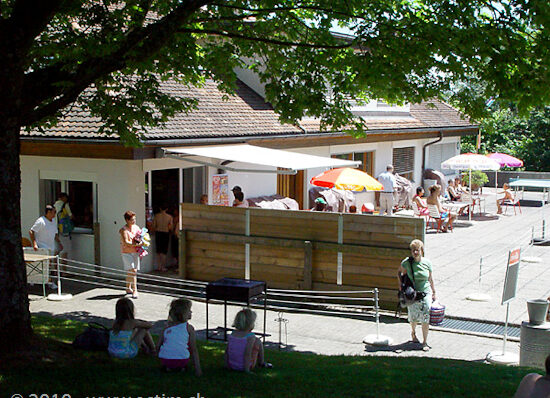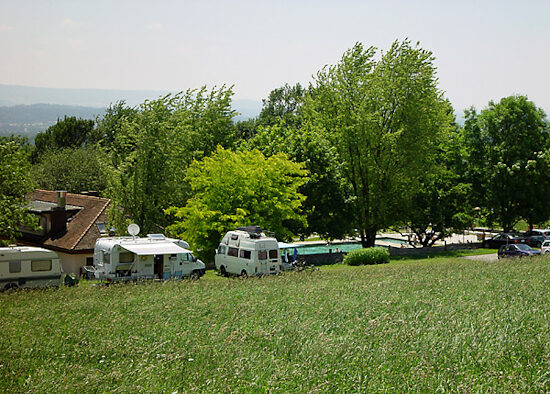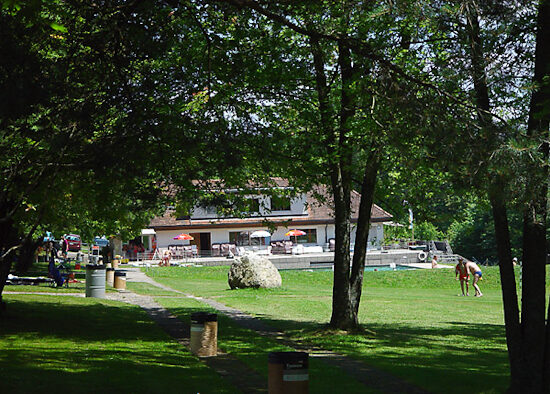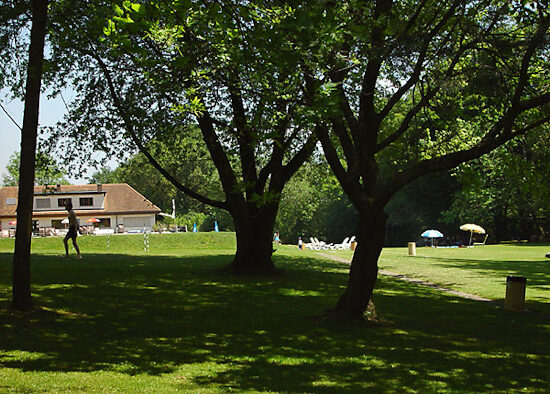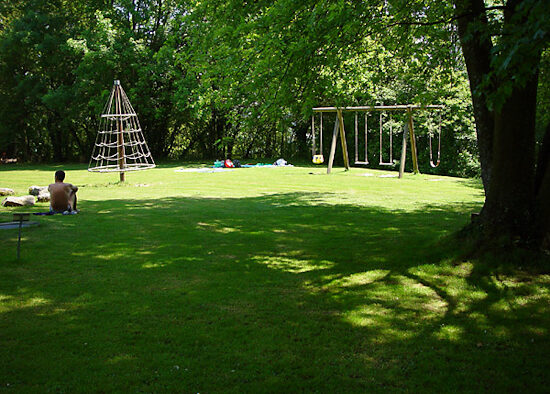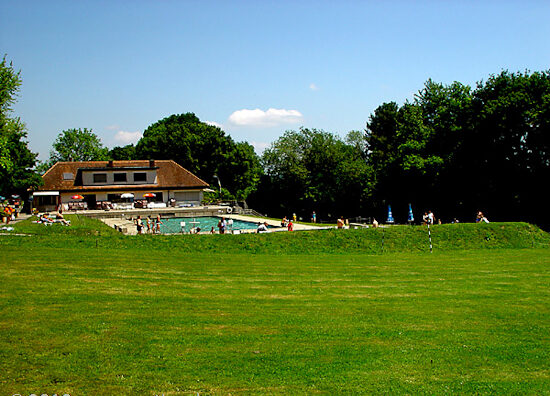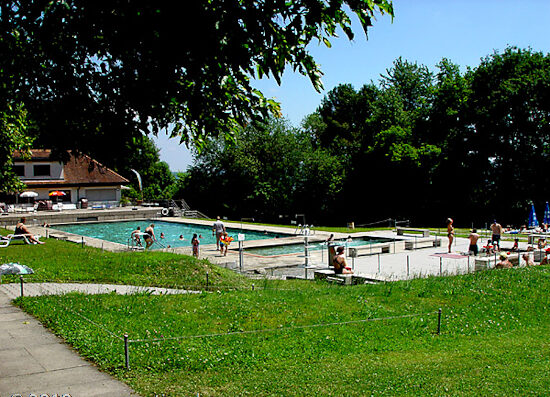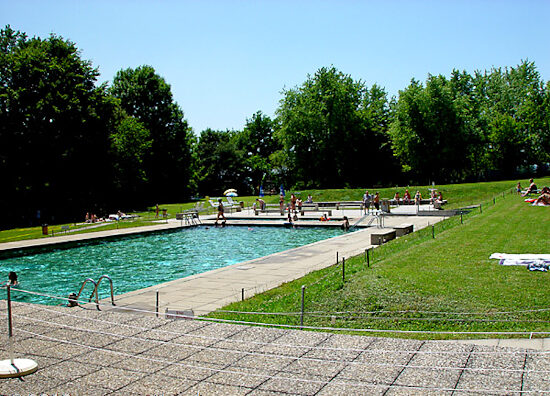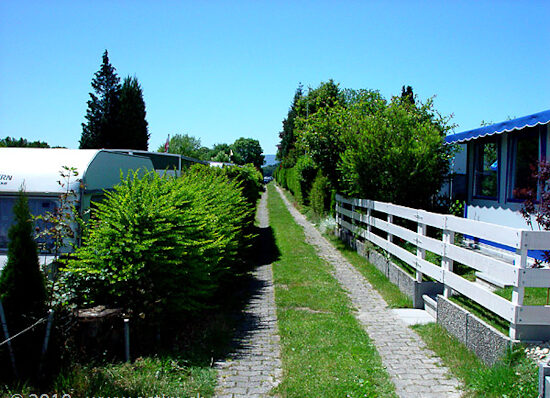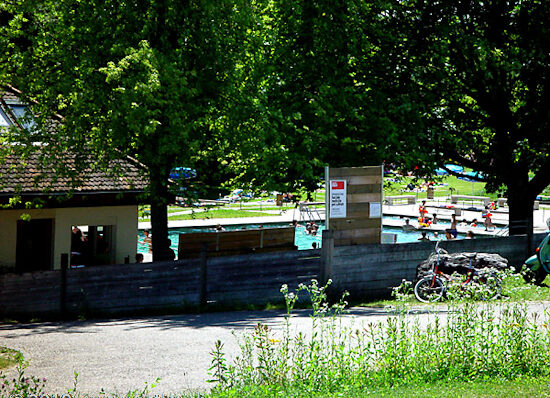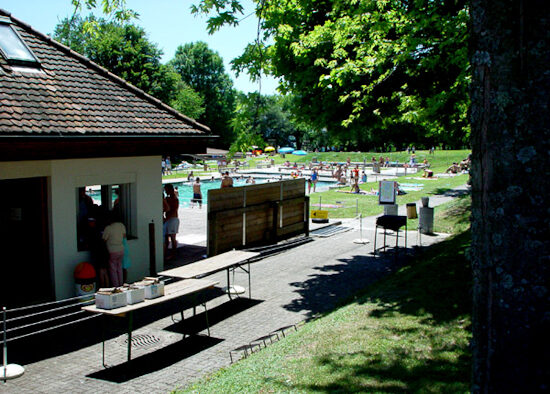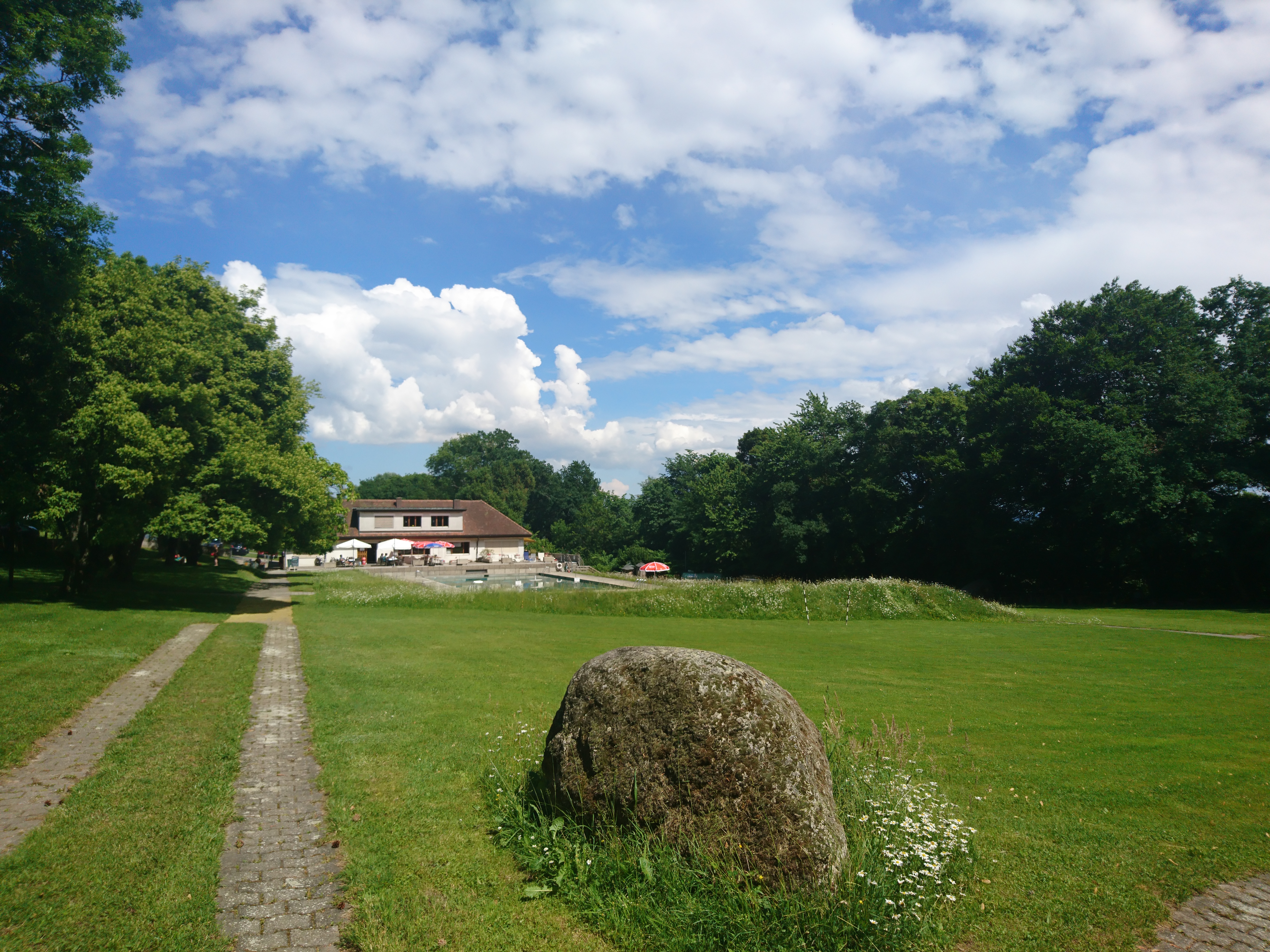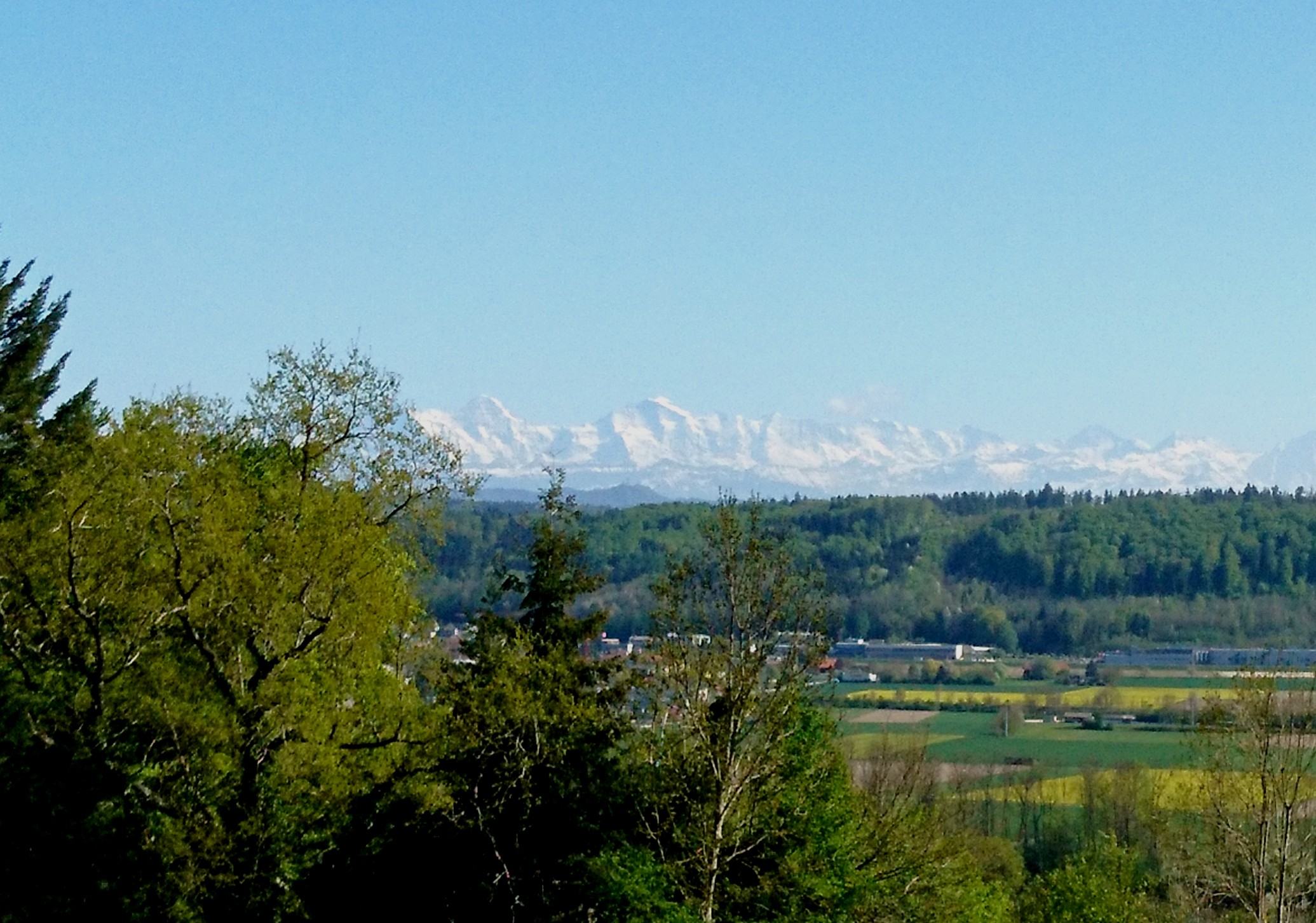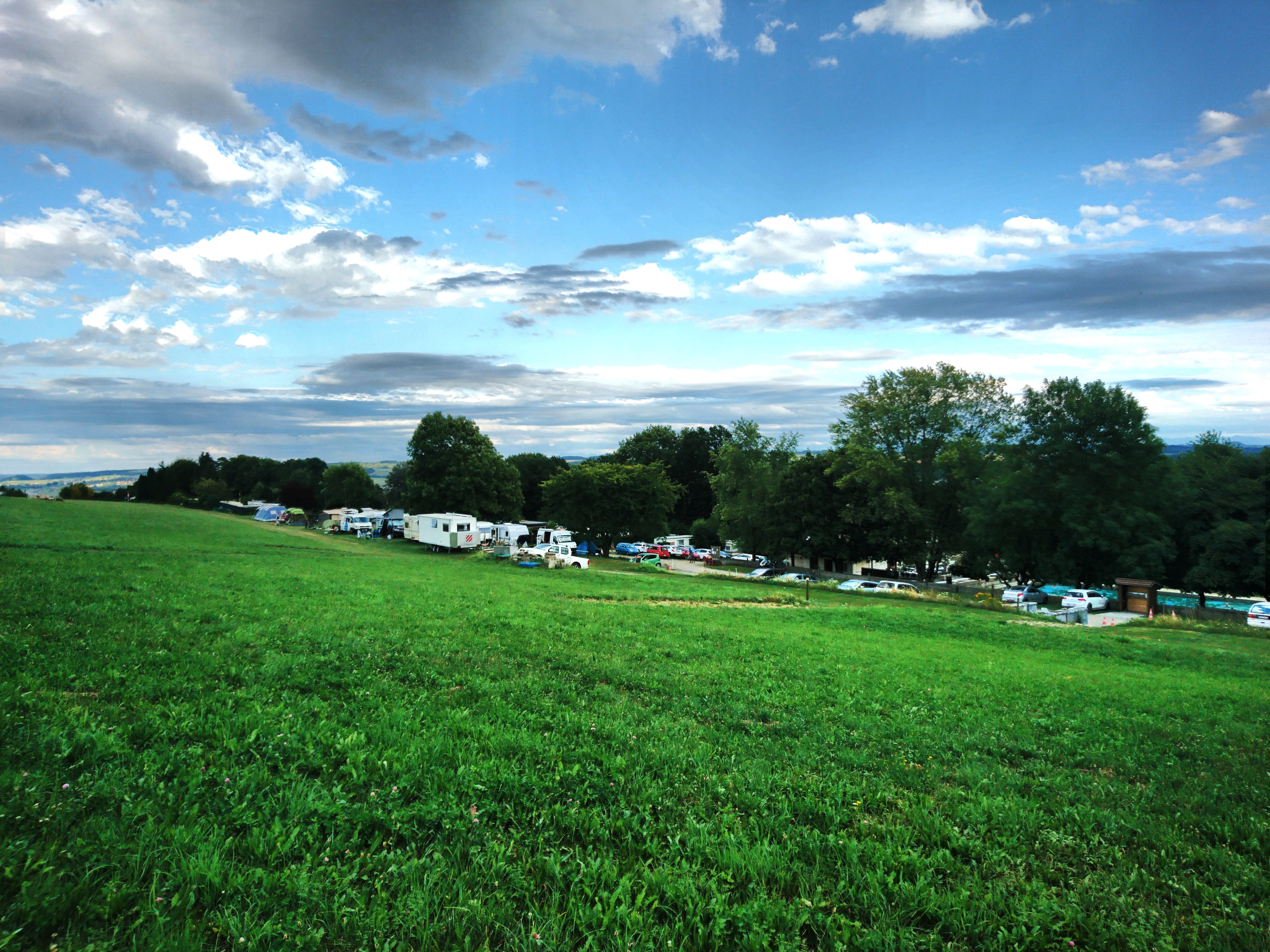 The campsite in the Bernese Seeland with private swimming pool and beautiful views of the Alps and the Seeland. Meinisberg is an ideal starting point for many interesting excursions.
Terraced, inclining grass lawn.
Well-kept sanitary facilities, washing machine with tumbler, kiosk with groceries.
Private swimming pool with swimmer, non-swimmer and wading pool.
Many shady trees, large playground.
The Aare river, 1 km away, is ideal for boat trips, for canoeing, but also for nature observation.
25 passers-by and 70 annual places, separate campground for schools and groups.
School trips and school camps are welcome.
Your dog is also welcome at Seeland Camp!
Opening hours of the camp
Visitors / tourists of the day:
April / May / September: please call before!
June 1 to August 31: open daily
Permanent campers:
April 1 – September 30
(seasonal / monthly prices on request)
Opening hours for check-in and check-out
Check-in: from 14 o'clock
Check-out: until 11 o'clock
Important NOTICE:
The swimming pool is NOT PUBLIC.
It is accessible only to campers and, on request, to groups of 10 adults or more.
Season camping
Season camping allows you to use the pitch with caravan or tent like a weekend house during the whole season and spend your free time together with other campers playing, having fun and socializing. Of course, you can always retreat to your "own realm" and enjoy the peace and quiet.
In addition, existing caravans are always for sale.
For further information please contact us.
Renting caravan/mobilhome
If you don't want to buy your own caravan or tent, or if you just want to enjoy a "taster camping", you can rent our caravans and mobile homes, which are very popular.
For more information please contact us.
Schools / Groups
For schools and groups we reserve a separate area with direct access to the sanitary facilities, the swimming pool and the playground.
Barbecue facilities are available.
We reserve other facilities such as restaurant, restaurant kitchen and checkroom by arrangement.
We will gladly provide you with food and beverages, wood, charcoal, etc.
Contact us for more details!
Other groups
For special occasions (birthdays, club events, weddings, etc.) and by appointment, the facility is also available to groups of about 10 people or more.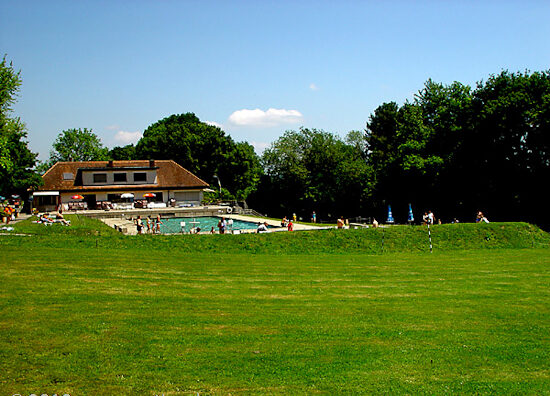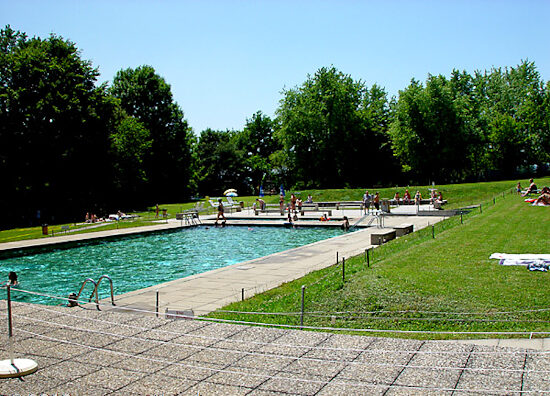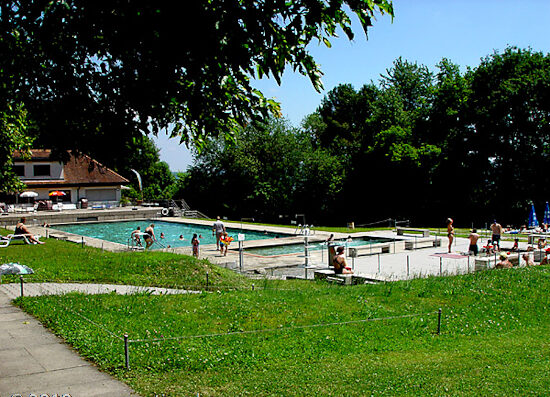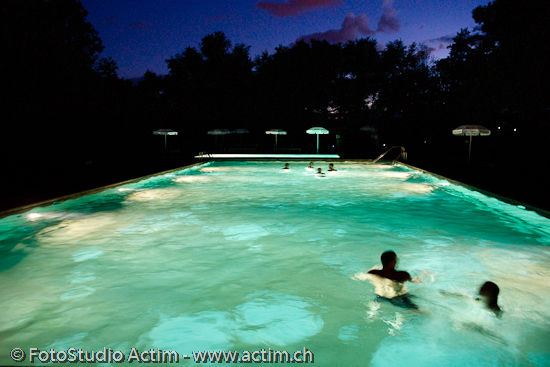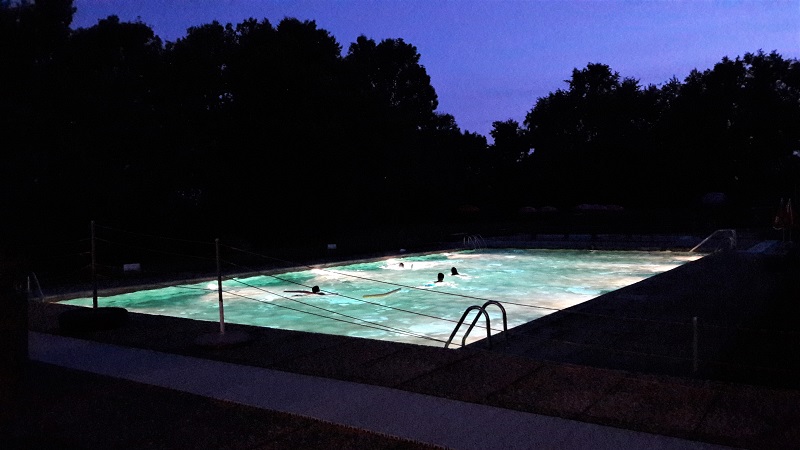 The swimming pool area has a total of 3 pools with different dimensions.
Swimming pool
( 25m x 11m / depth: 1.30m to 1.80m )
Non-swimmer pool
(10m x 4m / depth 0.50m – 1.10m)
Toddler paddling pool
Important notice: The use of the pools and therefore also the bathing is at your own risk.
The swimming pool is NOT A PUBLIC POOL.
It is accessible only to campers and, on request, to groups of 10 adults or more.
Playground and barbecue places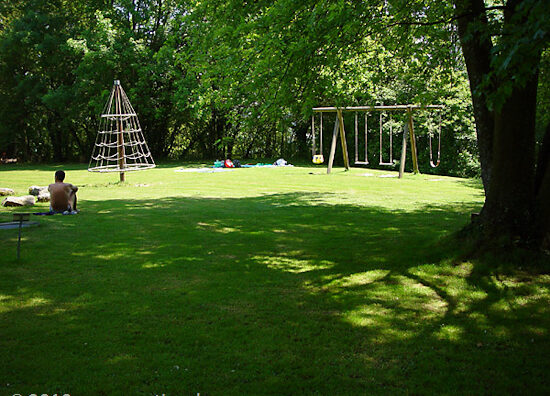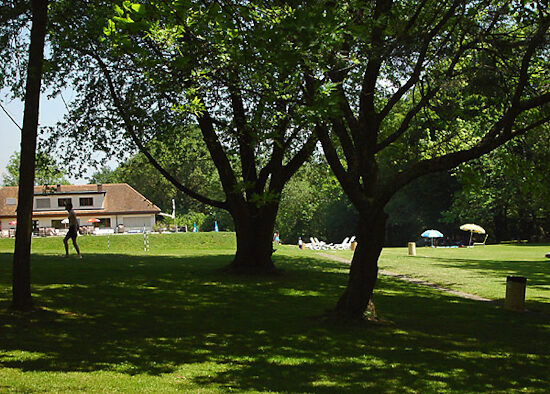 Playground
Volleyball
Football
Table tennis
Climbing tower with slide
Swing
Ground trampoline
Barbecue places
Under the trees of the playground there are three larger barbecue areas available for our guests (after consultation with the management.